Waste Not, Want Not: EnergyElephant's Waste & Recycling module
How to track and report on waste data. In order to understand the whole picture of your organization's carbon footprint, and the full scope of its greenhouse gas emissions, waste data must be considered.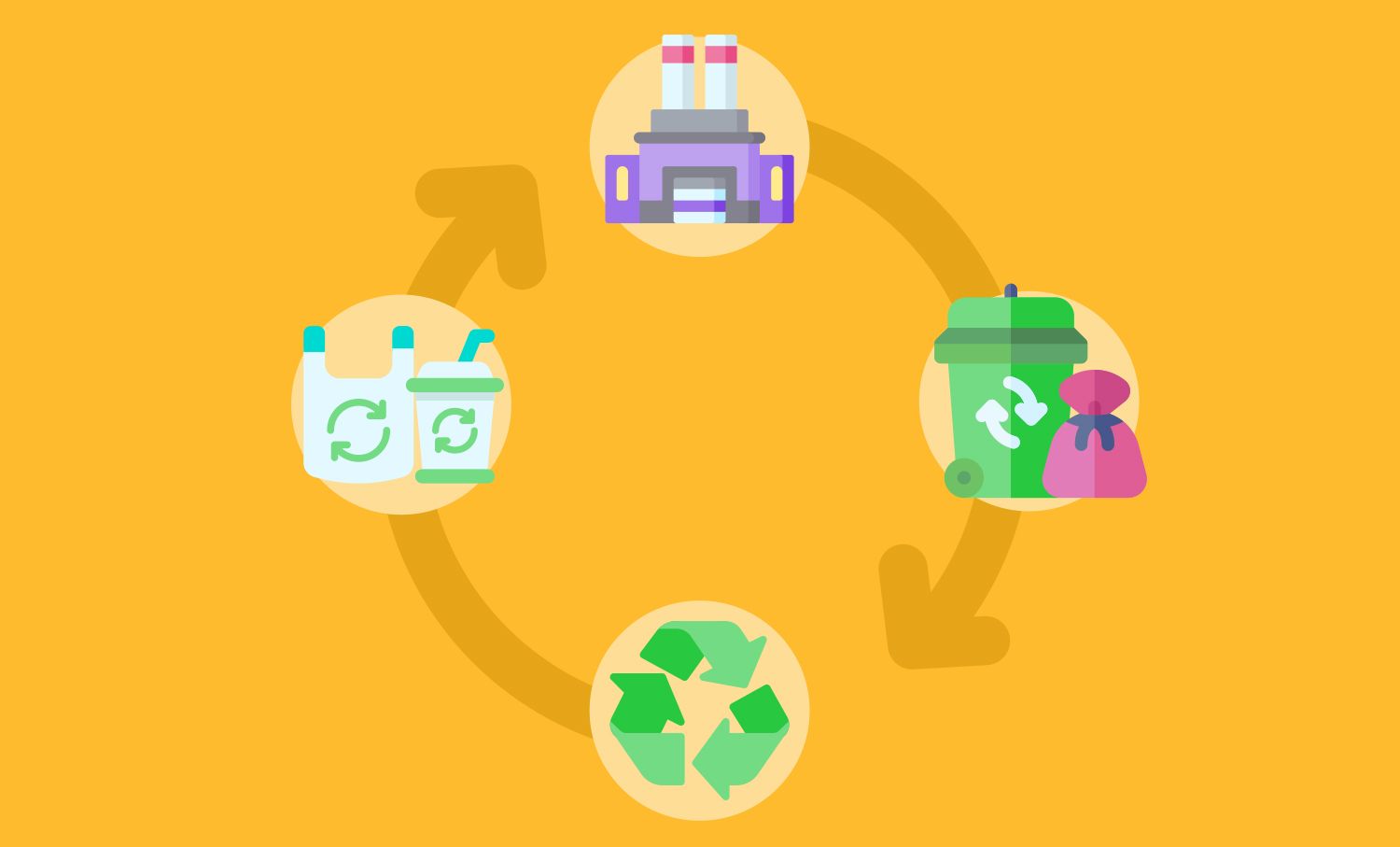 How to track and report on waste data.

In order to understand the whole picture of your organization's carbon footprint (and the full scope of its greenhouse gas emissions) waste data must be considered.  Earlier this year, EnergyElephant launched our Waste & Recycling module, which aims to help organizations understand their waste data and meet recycling and other waste targets.
Waste management is a significant part of an organization's sustainability measures, as it contributes to a large portion of scope 3 emissions and has other negative environmental effects. Every environmental reporting framework, from GRESB to CDP, requires waste and recycling data. In the European Union (EU), countries will be required to recycle at least 55% of their municipal waste by 2025, 60% by 2030, and 65% by 2035. This requirement comes alongside other approved measures, including reducing non-recycled (residual) municipal waste by half through a circular economy action plan paired with zero pollution plans.
Most providers and reporting agencies use different labels for different streams. These may include, but are not limited to:
Landfill
Incineration
Waste to energy
Recycling (or upcycled)
Reuse (or donated)
Hazardous
Bulky/skip
Compost
Other
While this list is not exhaustive, it provides examples of the common waste streams denoted by various sources. Sources can also be segregated based on the color of the bins used (Green, Brown, Blue, Black etc).

GRESB (Global Real Estate Sustainability Benchmark)
Waste is included in the performance and development components of GRESB's real estate measurements. Participants self-report every year between 01 April and 01 June and hear the results of their assessment in October.
The GRESB 2023 Real Estate Asset Spreadsheet identifies the following categories of waste, to be reported as a percentage:
Proportion of waste by disposal route
Landfill
Incineration
Reuse
Waste to energy
Recycling
Other/unknown
Whole Building
Hazardous
Nonhazardous
This breakdown is intended to provide companies with the data necessary when monitoring and assessing their environmental impacts. The waste module will provide a direct repository for the information required to fill out the GRESB report.

GRI (Global Reporting Initiative)
In the GRI Standard, waste is included in an organization's sustainability reporting and covers waste that is generated during production, delivery, and by supply chain entities both upstream and downstream. The GRI Standards includes management and topic-specific disclosures, which are divided in the following ways:
Management approach
Disclosure 306-1: Waste generation and significant waste-related impacts
Disclosure 306-2: Management of significant waste-related impacts
Topic-specific
Disclosure 306-3: Waste generated
Disclosure 306-4: Waste diverted from disposal
Disclosure 306-5: Waste directed to disposal
The waste module provides a location for the data of the requirements listed above. The platform already allowed users to include building information and other metrics, so incorporating waste properties and characteristics is a natural addition.

SBTi (Science-Based Targets Initiative)
The SBTi, while not yet as ubiquitous as either GRESB or GRI, is included in this summary because it provides information that reflects the latest science-based targets needed to meet the standards of the Paris Climate Accord, which seeks to limit global warming to well below 2°C. This initiative also differs in that companies submit a letter explaining and setting their targets for SBTi validation, and then discloses progress reports, which can be viewed by stakeholders.
The SBTi uses data from a variety of sources, including information disclosed to CDP, company sustainability reports, and global emissions data. As more companies choose to set targets through the SBTi, in addition to reporting frameworks like CDP, GRI, and GRESB, a platform that hosts all of their waste data will be invaluable, and foster transparency and ease of reporting.
Start measuring and tracking your waste today
Whether you need it for reporting purposes or are simply looking to reduce your organization's environmental footprint, EnergyElephant's Waste & Recycling module can help.
Becoming a sustainable institution or company requires more than improving energy efficiency and increasing cycling to work. Understanding and managing waste is a necessary consideration and should be included in all your sustainability decisions both operationally and supply chain wise.
To learn more, please visit - https://energyelephant.com/benefits