Part II - Scope 2. Measuring the full extent of Scope 2 emissions.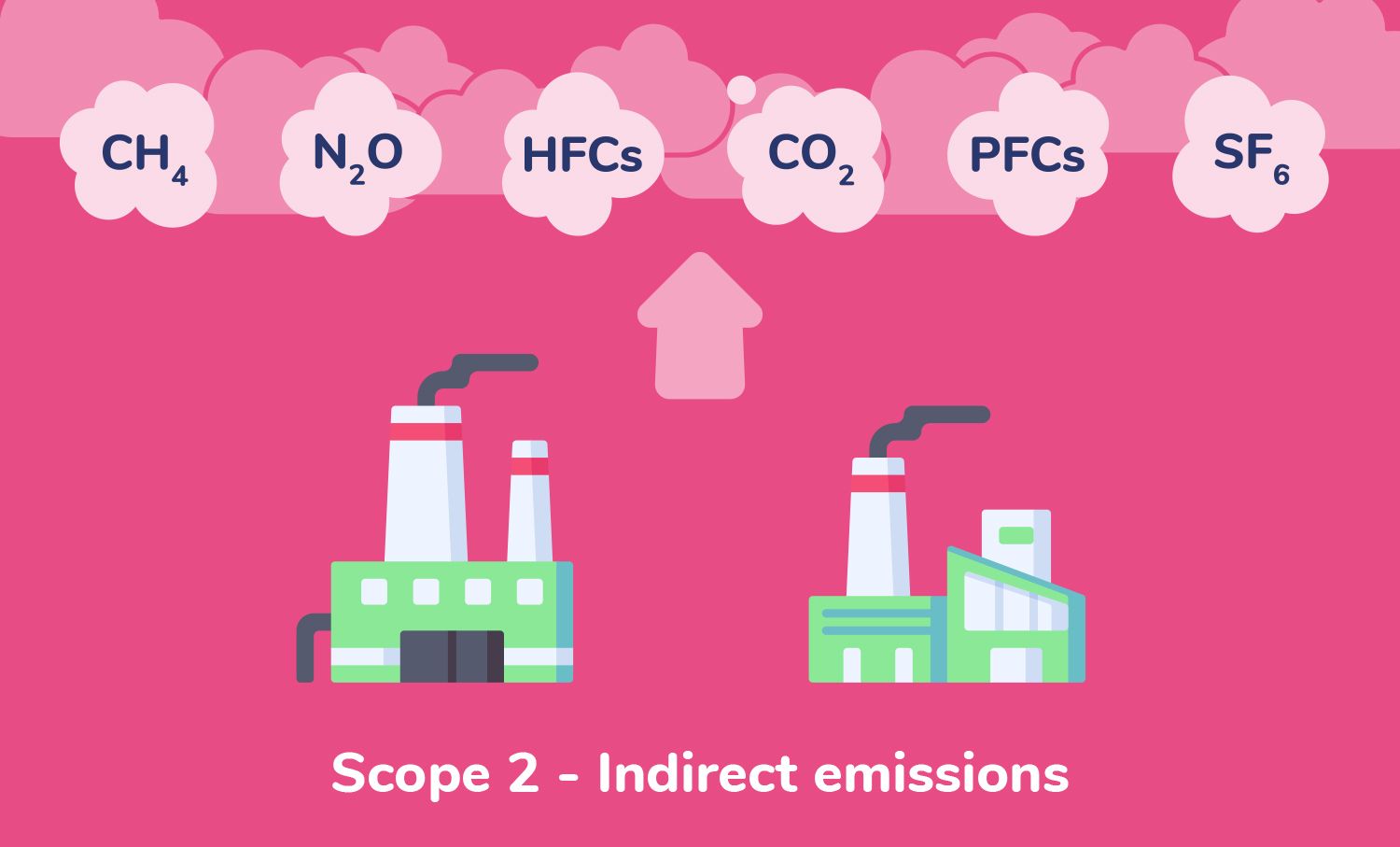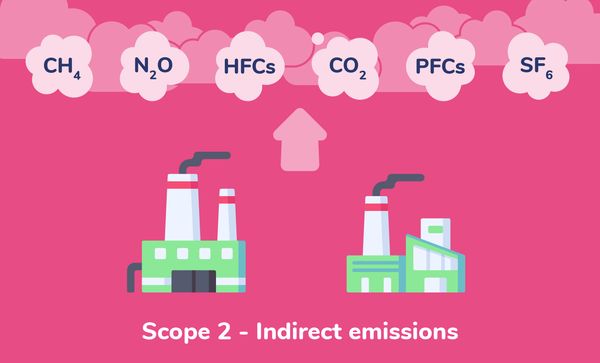 How to identify and account for the life cycle of scope 2 greenhouse gas emissions.

This article is the second installment in a our series about the greenhouse gas emissions generated by companies, organizations and others. There are three types: scope 1, scope 2, and scope 3, as outlined by the Greenhouse Gas Protocol. Part 1 dives into scope 1 emissions, while Parts 2 and 3 examine scopes 2 and 3 respectively.
What are scope 2 emissions?
Scope 2 emissions, as defined by the Greenhouse Gas Protocol, are indirect emissions resulting from an organization's purchased energy, such as electricity or heat. Though the energy is generated by another company, the reporting organization is the party that uses the energy, so emissions contribute to their scope 2 calculations.
As you'll learn in Part III, scope 3 emissions, while also indirect, describe emissions resulting from upstream and downstream supply chain activities.  
Below are some examples of what would be measured as scope 2:
Purchased electricity - used to power lights, machines, heating systems etc.
Steam - used in industrial processes
Other Sources - used for heating and cooling that are not generated by the reporting organization
Solar thermal heat
Boiler/thermal power plant

How do you measure scope 2 emissions?
In order to measure scope 2 emissions, your organization must identify emissions from all purchased or acquired electricity, heat, cooling and steam.
The easiest way to do this is to go through utility bills or check meters for energy consumption. Bills and metered consumption provide not only proof of payment and use, they also provide the best activity data (in MWhs).
Different methods are used to calculate scope 2 emissions, and are based on the market, manner of operation and procurement, and jurisdiction. Emission factors must be selected based on these criteria as well, to ensure the most accurate reporting.
It is important to note that the appropriate emission factors may change, either due to improvements in efficiency or changes in the resources used to generate the energy used.
To see the details of the different methods, including location-based methods and market based methods, you can use the Greenhouse Gas Inventory Guidance listed in the references below. Your company, when reporting, will have to disclose what methodology it used to derive its scope 2 emission calculations.

What can you do with scope 2 emission measurements?
Scope 2 emissions are included in various reporting frameworks, such as GRESB and CDP. You can also use the calculations to contribute to your energy reductions efforts.
For more information about scope 2 emissions, you can look at the references listed below. To learn more about scope 1 emissions, see Part I of this series: Straight to the Source - https://blog.energyelephant.com/part-i-measuring-the-full-extent-of-scope-1-emissions/.


References
EPA Center for Corporate Climate Leadership. (2020, December). Indirect Emissions from Purchased Electricity. United States Environmental Protection Agency.
EPA Center for Corporate Climate Leadership. (2022, September 09). Scope 1 and Scope 2 Inventory Guidance. United States Environmental Protection Agency.
Greenhouse Gas Protocol. 2023. About Us. GHG Protocol. Greenhouse Gas Protocol. GHG Protocol Scope 2 Guidance. GHG Protocol.