Greenwashing, A Hurdle to True Progress?
Greenwashing, A Hurdle to True Progress?How misleading consumers and investors on environmental activities can lead to major profits for corporations.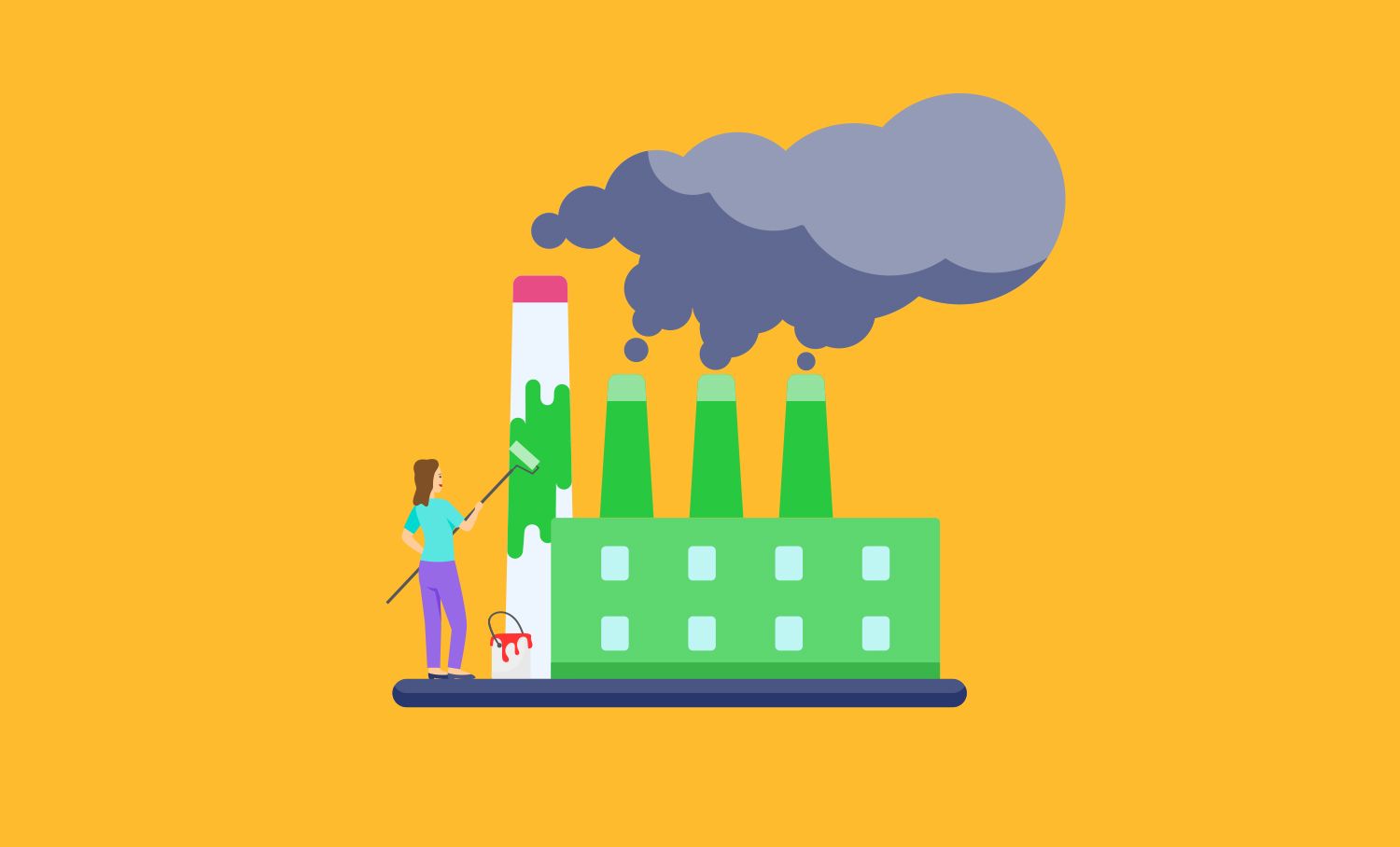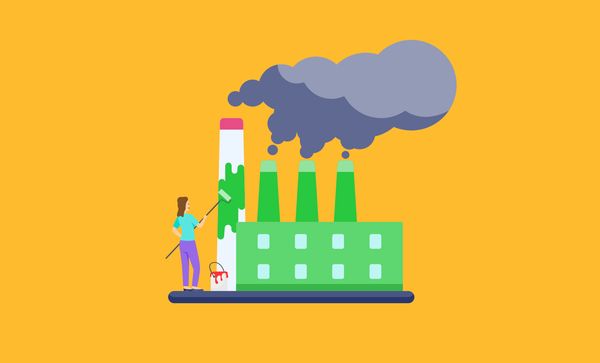 How misleading consumers and investors on environmental activities can lead to major profits for corporations.
The rising global awareness of environmental and social issues has prompted companies to place a greater emphasis on promoting their sustainability credentials and endeavours. However, this promotion is not always done in the right way, or for the right reasons.
'Greenwashing', is a term that describes how companies can make false or misleading statements about their environmental credentials. This is often done for brand awareness but greenwashing can be accidental, however, it is often a deliberate marketing strategy.
Why do companies participate in greenwashing?
There are many benefits for brands in displaying their sustainability credentials such as consumer attraction and retention especially towards Millennials and Gen Z.  A study by YourGov shows that more than half of European consumers agree that it is worth paying more for sustainable or environmentally friendly goods.
However, the same research also found that many consumers are aware of greenwashing practices, with just 34% of European shoppers trusting companies when they say that they are committed to tackling climate change.
Dangers of greenwashing
Emma H. Boyd, the current chair of the UK's Environment Agency, warned of the dangers of greenwashing in her speech to the UK Centre for Greening Finance and Investment Annual Forum, on July 4th 2022.
She stated that, "If we fail to identify and address greenwashing, we allow ourselves false confidence that we are already addressing the causes and treating the symptoms of the climate crisis." Furthermore, she warned of the financial cost of greenwashing, the danger being that people, both consumers and investors "won't realise this deception until it is too late".
Higg Index – Is it greenwashing?
The Higg Index is a suite of tools for the standardized measurement of value chain sustainability, used by the Sustainable Apparel Coalition (SAC). The SAC is a global, multi-stakeholder non-profit alliance for the fashion industry, consisting of many of the major fashion retailers and suppliers, including H&M, Nike, Primark, Walmart, Boohoo, Amazon, and Tommy Hilfiger.
On June 27th2022 the SAC made a statement regarding the Higg Index, stating that "We have made the decision to pause the consumer facing transparency program globally as we work with the NCA and other consumer agencies and regulators to better understand how to substantiate product level claims with trusted and credible data."
In turn this meant they would be "temporarily removing the published Higg Index seal and scorecard from the participating online retail platforms while further evaluation takes place."
But why did this happen?
Many critics were commenting that the Higg Index was a form of greenwashing, due to its use of non-credible and unsubstantiated data. The Index was criticised for not fully exploring the supply chain emissions of a product, both upstream and downstream. Therefore, it was misleading consumers with inaccurate data.
It was the Norwegian Consumer Authority's (NCA) issued warning that resulted in the halting of the use of the Higg Index. They investigated the claims made by the Index on participating retailers sites and declared them as misleading.
They warned H&M, a member of the SAC, against using the Higg index to support its environmental claims. It stated that if it was still using this marketing practice by September 1st 2022, that it would risk facing economic sanctions.
Other Industry Greenwashing
Automotive Industry
In Europe, Volkswagen's "Clean Diesel" advertising campaign was based around the concept that diesel emitted more airborne pollutants that unleaded petrol, and they attempted to debunk this.
The ad ran from 2009 to 2015. However, on September 18th 2015, the US Environmental Protection  Agency (EPA) came out against Volkswagen, stating that they had rigged 11 million of its diesel cars with 'defeat devices', i.e. emission-cheating software. In reality, its diesel cars were the opposite of environmentally friendly, as they emitted 40 times the legally permitted level of nitrogen dioxide (NO2). The cars software was designed to perform when tested and then emit the higher levels when not under testing scrutiny. Volkswagen paid fines of more than €30 Billion (£26 Billion) worldwide for this emission tampering.
They are not the only automotive brand to face accusations of greenwashing, with Kia, Hyundai, Ford and others having all faced lawsuits due to lack of compliance with the EPA's environmental standards.
Financial Industry
Global financial and banking corporation Deutsche Bank's asset management arm DSW was raided by the German authorities in June 2022. This was part of an investigation into allegations that the firm had misled investors about their environmental credentials.
Prosecutors stated that investigators had found "sufficient indications" that ESG (environmental, social and governance) standards were applied only "in a minority of investments." This was contrary to what was being advertised by the company in their sales prospectus. The bank remains under investigation over the 'greenwashing' allegations.
Conclusion
As the global awareness of environmental, social and governance issues has come into the spotlight, more and more investors and consumers are valuing companies sustainability credentials and endeavours. Therefore, by promoting these aspects, this can translate to major profits for corporations.
However, the question remains is this being done in the correct way, or is greenwashing going to become an increasing issue across all markets? Increased regulation and development of standards and indexes such as the Higg Index is a step in the right direction, to ensuring the 'green' future is an honest one but as with any marketing initiative, consumers may need to bring their own intuition to bear on the products and services being promoted.
Sources and references:
https://yougov.co.uk/topics/resources/articles-reports/2022/03/16/european-consumers-do-not-trust-brands-act-their-e
https://www.cambridge.org/core/journals/european-journal-of-risk-regulation/article/abs/volkswagen-and-the-hightech-greenwash/38CECA99BE93A9505B5F64CE83D087CB
https://www.ft.com/content/ff27167d-5339-47b8-a261-6f25e1534942