Energy in Review: March 2023 News Roundup
Energy in Review: March 2023 News Roundup.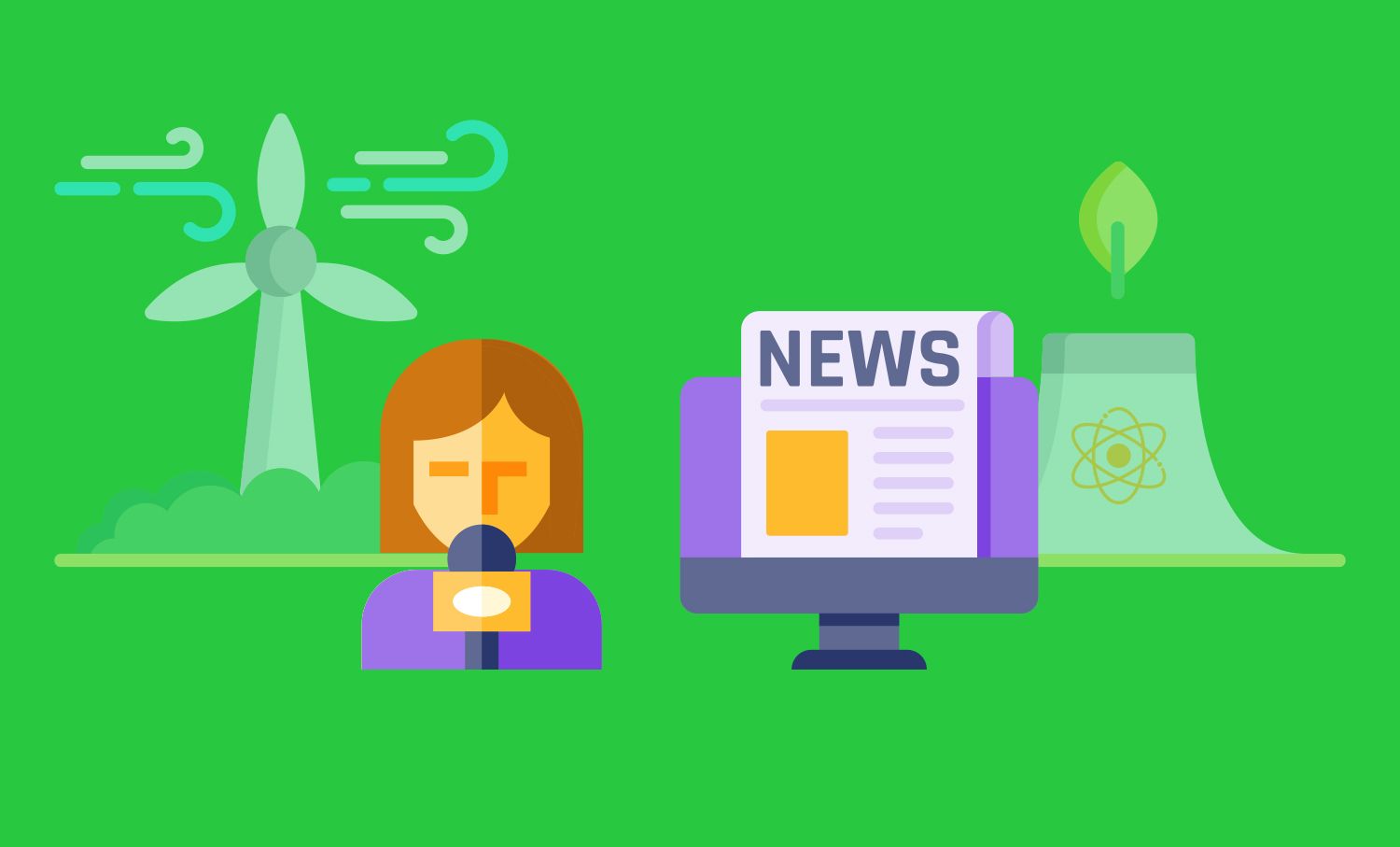 A recap of some of the month's biggest energy stories and breakthroughs.

Lithium battery production set to increase in South America.
According to Maria Fernanda Avila, Argentina's Mining Secretary, Argentina, Brazil, Bolivia and Chile will coordinate efforts to produce lithium batteries. This region of South America is rich in minerals, with Argentina, Bolivia and Chile being dubbed the 'Lithium Triangle.'
This statement comes alongside increased international focus on South American resources. Chinese companies like Chery Inc and Ganfeng Lithium Co. have already expressed interest in Argentinian investments.

US EPA shares Clean Air Act violations of oil and gas company Chisholm Energy Operating, LLC.
The United States EPA announces that it had issued a Consent Agreement and Final Order to Chisholm Energy Operating, LLC, an oil and gas company located in Texas. The violations occurred in New Mexico's Permian Basin, and included emissions from storage tanks and construction without a permit. The EPA became aware of the violations following a flyover of the Permian Basin, during which it detected hydrocarbon leaks. Chisholm Energy has already corrected several of the violations, but still has to pay a $440,000 penalty.
This announcement follows increased efforts by the EPA to also control imports of hydrofluorocarbons (HFCs). Three companies, Arsten Chemical America, LLC, Harp USA, Inc, and IGas Companies have all been penalized for failing to report imported quantities of HFCs.

The European Commission proposes the Net-Zero Industry Act as part of the Green Deal Industrial Plan.
Ursula von der Leyen, President of the European Commission, announces 'We need a regulatory environment that allows us to scale up the clean energy transition quickly. The Net-Zero Industry Act will do just that…Demand is growing in Europe and globally, and we are acting now to make sure we can meet more of this demand with European supply.'
Included in this Act are renewable technologies and decarbonization measures, such as carbon capture with proportional contributions from major oil and gas producers.

After nearly 10 years, an ICC tribunal awards Iraq US$1.5 billion following a dispute with Turkey over crude oil exports.
In 2014, officials in Baghdad filed a case in the International Court of Arbitration, after the Kurdish began to only export oil to Ceyhan, a Turkish port. Baghdad maintains that the action violated the provisions of an agreement regarding the Iraqi-Turkish signed in 1973.

The UK's new plan to reach net-zero emissions once again falls short of steps needed to meet targets.
Last summer, a British High Court ruled that the UK's Net Zero Strategy lacked sufficient details to explain how the country would reach net-zero emissions by 2050, thus breaching the Climate Change Act. The new report, entitled 'Powering Up Britain,' was drafted to fill in the gaps and chart a clear path towards net-zero. Unfortunately, this new strategy fails to live up to expectations of improvement.
Carbon capture and storage are major tenets of the strategy, with a focus on storing CO2 beneath the North Sea. Experts and environmentalists are concerned that this emphasis will prevent the UK from investing in renewable energy as it continues to use oil and gas. Critics also point out that there are no funding increases earmarked for home insulation and other energy consumption measures. Though a long time in the waiting, this plan does little to explain how the UK will reach net-zero emissions by 2050.

References
Attwood, J., Gilbert, J., and Durano, M. (2023, March 06). South America Boosts Efforts to Turn Lithium Into Batteries. Bloomberg.
Department for Energy Security and Net Zero. (2023, March 30). Powering up Britain. GOV.UK.
EPA Press Office. (2023, March 2). EPA Announces Enforcement Actions to Control Hydrofluorocarbon Imports. EPA.
Moody, S. and Jones, T. (2023, March 27). Iraq wins case against Turkey over Kurdish oil exports. Global Arbitration Review.
Press Release. (2023, March 16). Net-Zero Industry Act: Making the EU the home of clean technologies manufacturing and green jobs. European Commission.
Reuters. (2023, March 07). CERAWEEK - Chevron CEO says natural gas markets fundamentally changed by war. Reuters.
Robledo, J. and Durant, J. (2023, March 22). EPA Announces Clean Air Act Violations for Permian Basin Company. EPA.
Stallard, E. (2023, March 30). New UK plan to reach net zero goal faces criticism. BBC News.
Taylor, M. and Watts, J. (2019, October 09). Revealed: the 20 firms behind a third of all carbon emissions. The Guardian.