Energy in Review: April 2023 News Roundup
Energy in Review: April 2023 News Roundup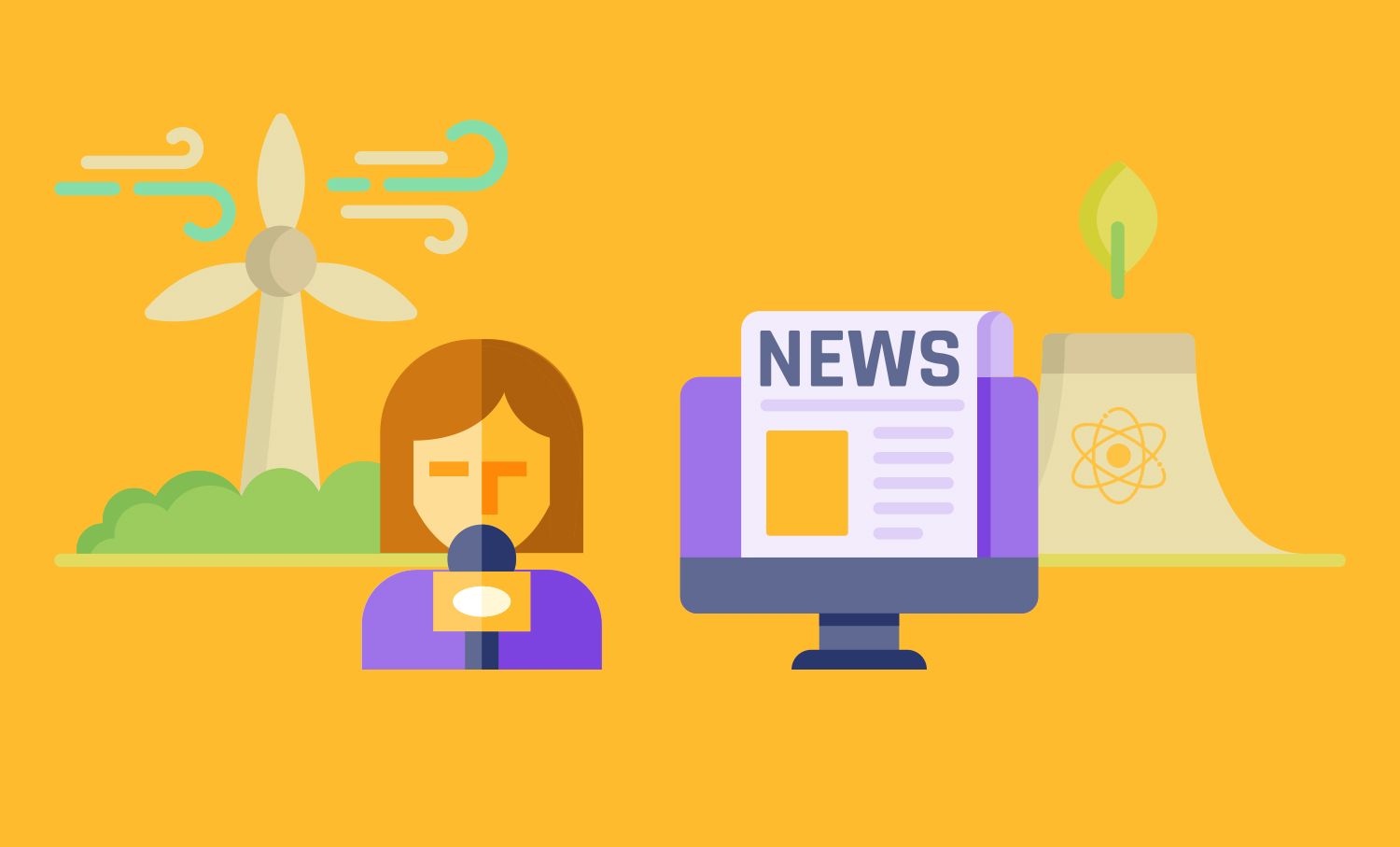 A recap of some of the month's biggest energy stories and breakthroughs.
Iraq lowers stake in TotalEnergies $27 billion energy deal.
Following several years of negotiations, Iraq has announced that it has reduced its stakes in a TotalEnergies project from 40% to 30%. Though signed in 2021, the Iraqi cabinet has been debating the terms and agreed to amend the government's shares so the project can commence.
The project consists of four oil, gas, and renewable investments over a period of 25 years. Basra Oil will replace Iraq's National Oil Company as partner, as the latter was abolished by Iraq's Supreme Court in September, 2022.

US EPA plans to cut vehicle emissions by 2032.
The Environmental Protection Agency (EPA) of the United States has proposed a plan to substantially reduce vehicle emissions by 2032, which is projected to cut more than 9 billion tons of CO2 emissions through 2055.
If the proposal is approved, electric vehicles will constitute 60% of a manufacturer's production by 2030, and constitute 67% by 2032.  While it is expected that the plan will cost manufacturers ~ $1,200 per vehicle by 2032, consumers should save more than $9,000 on expenses such as fuel and maintenance over the same time frame.

Germany shuts down its last three nuclear power plants.
Germany shuts down its three remaining nuclear power plants, in Emsland, Bavaria, and Baden-Württemberg. This move was delayed due to the Russian war in Ukraine, which reduced gas outputs to Europe.
The debate over nuclear energy has been a part of German politics for the last 20 years. In 2010, Chancellor Angela Merkel extended the life of 17 nuclear power plants to 2036. However, following Japan's Fukushima disaster, that policy was reversed. These shutdowns come at a time when Germany continues to grapple with energy security and prices.

BP begins oil production in Gulf of Mexico's Argos platform.
BP, one of the world's largest oil and gas companies, begins oil production at a new platform in the Gulf of Mexico, the first since the Deepwater Horizon oil spill in 2010. The Argos platform is now among BP's five production platforms in the Gulf of Mexico, and is estimated to increase capacity by 20%.
These operations commence just months after Bernard Looney, Chief Executive of BP, announced that it would cut oil and gas outputs by only 25% by the end of the decade, as opposed to the previously declared 40%.

Russia takes control of two foreign power plants, Finland's Fortum and Germany's Uniper.
On Tuesday, April 25th, President Vladimir Putin took control of two foreign power plants that are operating in Russia. Fortum is majority-owned by Finland, and has seven thermal power plants in Ural and Siberia, as well as wind and solar plants. Uniper owns over 80% of Unipro, which has five power plants in Russia, with a capacity exceeding 11 gigawatts.
Since the Russian invasion of Ukraine, both companies have been trying to leave Russia. However, there is an increased uncertainty regarding both the operations and future of Fortum and Uniper. In a statement, Fortum says 'Fortum's current understanding is that the new decree does not affect the title of the assets and companies in Russia…However, it remains unclear how this affects e.g. Fortum's Russian operations or the ongoing divestment process.'

OPEC Secretary General says IEA should be 'very careful' in its remarks about the oil industry.
Haitham al Ghais, OPEC Secretary General, criticizes the International Energy Agency (IEA), saying 'If anything will lead to future volatility, it is the IEA's repeated calls to stop investing in oil.' During an interview with Bloomberg the day before, IEA Executive Director Faith Birol had said that OPEC's goals seemed contradictory.
The IEA has consistently said that to mitigate the effects of climate change, fossil fuel production must not increase. In 2021, it published a roadmap to limit global warming by 1.5 °C, which included a milestone of ending investments in new oil fields, gas fields, coal mines etc.


References
Jacobs, J. (2023, April 13). BP commits to Gulf of Mexico as $9bn platform comes online. Financial Times.
Lawson, A. (2023, April 15). Germany's last three nuclear power stations to shut this weekend. The Guardian.
Marrow, A., Stolyarov, G., and Kauranen, A. (2023, April 26). Kremlin warns of more asset seizures after move against Fortum and Uniper. Reuters.
Meredith, S. (2023, April 27). OPEC says IEA should be 'very careful' about discouraging oil investments. CNBC.
Rasheed, D. and El Dahan, M. (2023, April 04). Exclusive: Iraq agrees to 30% stake in TotalEnergies $27 bln energy project. Reuters.