2022 in Review: Energy in the News
2022 in Review: Energy in the News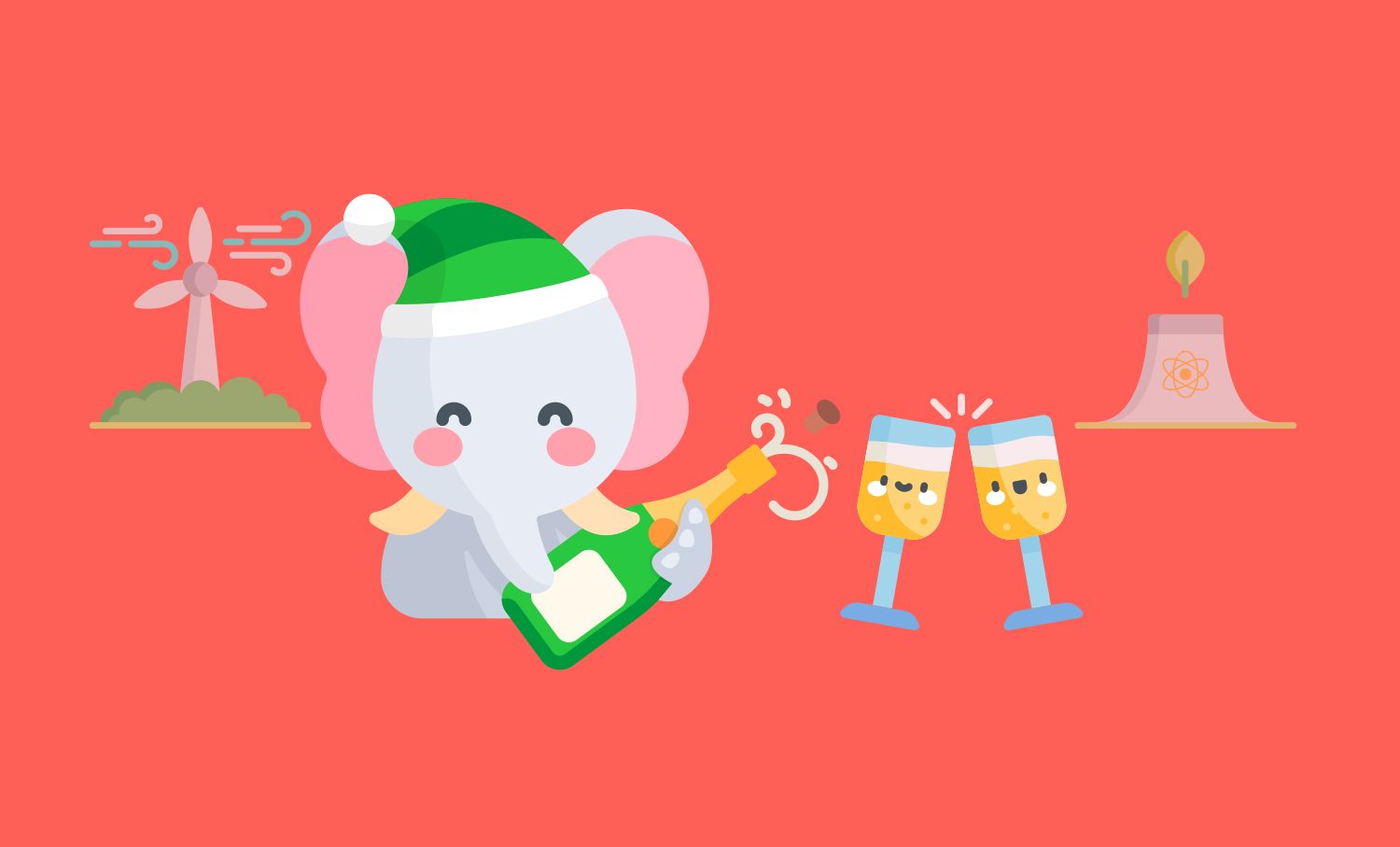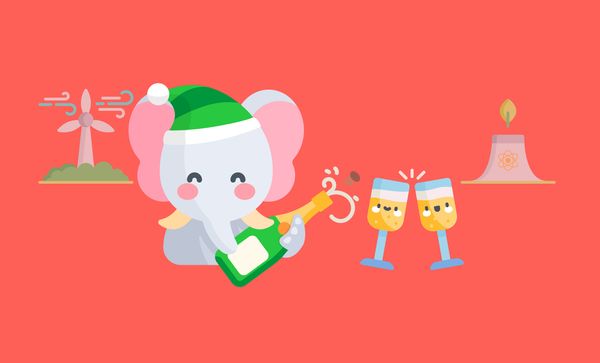 In 2022, few subjects captured headlines and dominated news channels like energy. While the list below is far from exhaustive, it includes the year's biggest and furthest-reaching stories in the energy sector.

January: With the demand for carbon offsets increasing, prices soar and supply dwindles.
As attention turned to the voluntary carbon market, investors hope it will grow into a multi-million dollar sector. This hope is burgeoned by the recent performance of nature based offsets, which increased from $4.65/T of carbon to  $14.40/T of carbon from June 2021 to January 2022.


February: Russian invasion of Ukraine
With the Russian invasion of Ukraine that began on 24 February, countries and alliances around the world begin to seek alternatives to Russian gas and oil. Rising fuel prices put pressure on markets still strained by the Covid-19 pandemic, leading to increased rates of inflation and economic turmoil.  


March: Russian attack on Ukrainian nuclear power plant in Zaporizhzhia raises alarm.
Footage from a security camera at the power plant depicted Russian forces firing near the reactor buildings. Ukrainian firefighters are also prevented from tackling a fire at a training facility close to the main administrative building. These actions fuelled concerns of nuclear disaster comparable to that of Fukushima or worse.


April: Investors at three major US banks refuse to back climate proposals.
Investors with Wells Fargo, Bank of America, and Citi decline to back resolutions enacting stricter fossil fuel financing policies in an effort to achieve net zero emissions by 2050.
Representatives from the three banks emphasized that fossil fuels cannot be eradicated overnight, with Citigroup chief executive Jane Fraser saying that the green transition 'needs to be managed to minimise the shock to our economy and communities.'

May: The EU agrees to ban 90% of Russian oil imports by the end of the year.
The European Union agree to place an embargo on a majority of Russian oil imports during a summit in Brussels. This followed an appeal by President Volodymyr Zelensky, who asked the EU to show solidarity with Ukraine's stand against Russia.


June: Libya forced to nearly halt oil production due to political tensions.
With the world looking for alternatives to Russian fuel, Libya's announcement that it was pumping a million fewer barrels than it generated the previous year was unwelcome news.
Though there are signs that several oil fields are again operational, the confusion surrounding the industry highlighted the increasing tensions between political parties led by interim prime minister Abdulhamid Dbeibeh and his rival Fathi Bashaga.


July: A 1,320 MW capacity plant in Turkey draws criticism and promises to add to the country's ever growing carbon emissions.
Despite aiming to reach net zero carbon emissions by 2053, Turkey has plans to increase its coal power capacity. A part of this expansion is the Hunutlu power plant, the result of a $2.17 billion investment by a Chinese company. Environmentalists and climate groups list the numerous ecological determinants and pollutants resulting from the power plant, but their concerns were mostly ignored prior to its implementation.
While government officials say that the plant is intended to reduce Turkey's dependence on Russian gas, the plant currently uses coal imported from Russia.
August: Japan investigates 'next-generation nuclear reactors' to help achieve carbon neutrality by 2050.
Japanese Prime Minister Fumio Kishida establishes a government panel to investigate whether nuclear reactors can be included in the country's green transformation.
While previous administrations sought to distance Japan from nuclear energy following the Fukushima disaster in 2011, Kishida's government has taken the opposite approach. His economy and industry minister, Yasutoshi Nishimura, emphasized the importance of 'secur[ing] all options to redesign a stable energy supply…'


September: A heat wave in California threatens the power grid amid unprecedented demand.
During a heatwave which saw daytime temperatures in Southern California exceeding 37 °C and evening temperatures hovering above 21 °C, the California Independent System Operator (ISO) warned that power outages were likely following a peak demand of 51,061 megawatts.
Governor Newsom declares a state of emergency, granting power plants the ability to deploy backup generators. This effort is complemented by ISO's request to activate the Department of Water Resources' emergency power generators.


October: German Chancellor Olaf Scholz orders the lifespan extension of three nuclear power plants.
After several weeks of coalition infighting, Chancellor Scholz orders that the lifespans of Germany's remaining three nuclear power plants be extended to April 2023.
This order comes alongside a law aimed at increasing energy efficiency and security through the construction of hydrogen gas plants.
While the plants were originally slated to shut down in December 2022, the energy crisis prompted by the Russian invasion of Ukraine caused many to look to other energy sources.


November: At COP27, world leaders launch a 5-year program to bolster climate technology in developing countries.
In order to meet the targets of the Paris Climate Accord, the Technology Executive Committee (TEC) and the Climate Technology Centre and Network (CTCN) agree to implement a joint work programme, running from 2023 to 2027.
Several countries, including Canada, Germany, and the United States, contribute extra funds to the programme, which aims to promote energy infrastructure in developing countries.
December: Nuclear Fusion Breakthrough is Announced.
At the Lawrence Livermore National Laboratory in California, scientists announce that, for the first time, they have reproduced nuclear fusion in a lab setting generating more energy than they put into the process.
On a large scale, fusion would provide a cheap clean energy source lacking the greenhouse gas emissions of fossil fuel burning and the radioactive waste of nuclear power plants, a great hope for future energy needs.



References
Brumfiel, G., Rizzo, M., Le, T., & Hurt, A. (2022, March 11). Video analysis reveals Russian attack on Ukrainian nuclear plant veered near disaster. NPR.
Burchard, H. von der, & Fiedler, T. (2022, October 17). Germany extends lifespan of all three nuclear power plants. POLITICO.
Chang, K. (2022, December 13). Scientists achieve nuclear fusion breakthrough with blast of 192 lasers. The New York Times.
Ebrahim, N. (2022, June 20). Libya's oil industry is in disarray right when the world needs it more than ever | CNN business. CNN.
Guardian News and Media. (2022, August 25). Japan eyes return to nuclear power more than a decade after Fukushima disaster. The Guardian.
Guardian News and Media. (2022, May 30). EU leaders agree to partial embargo of Russian oil imports. The Guardian.
Hodgson, C., & Noonan, L. (2022, January 6). Cost of neutralising carbon emissions soars as demand escalates.
Hodgson, C., & Williams, A. (2022, April 26). Investors at top US Banks refuse to back climate proposals. Financial Times.
Joint Work Programme of the UNFCCC Technology Mechanism Launched at COP27. (2022, November 15).
Kıraç , N., & Pitel, L. (2022, July 27). Turkey's New Power Plant exposes 'huge contradictions' of net zero pledge. Turkey's new power plant exposes 'huge contradictions' of net zero pledge. Financial Times.
Los Angeles Times. (2022, September 7). California pushed to the limit by a relentless heat wave that broke the mold. Los Angeles Times.